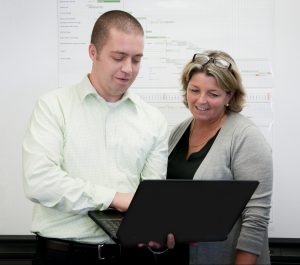 The Cardinal Group was formed through an inspiration and vision to assemble and develop a team of passionate project management and building practitioners whose sole focus is to offer unparalleled service and solutions to the delivery of biotechnology, pharmaceutical and healthcare construction projects. Cardinal is uniquely positioned to meet the business needs of our clients embarking on new construction, facility renovation or expansion projects with an impressive depth and breadth of highly technical and experienced personnel.
The Cardinal Group is committed to excellence – for its clients and employees.  With our core values of Integrity, Respect and Trust forming our foundation – our team strives to:
Build authentic relationships by fostering open and honest communication
Be accountable and deliver on our commitments
Embrace change and demonstrate flexibility
Drive collaboration with forward-thinking problem solving
Develop an entrepreneurial culture and spirit of innovation
Create exceptional value for our clients
Our Approach 
We approach every project representing our clients' best interests – and believe in an approach, whether executing from a design-build or construction management platform, that relies on intensive front end planning to develop an integrated scope of work, cost model and schedule that forms the basis for capital funding requests.   Our integrated process is as follows:
Review and discuss business objectives
Identify project risks
Establish cost model
Develop strategic project execution approach
Establish delivery schedule
Design-to-Cost
Execute construction and manage project risks
As experts in controlling costs and managing the "design-to-cost" model we pride ourselves as collaborative builders delivering technically challenging projects as a seamless extension of our client's staff.