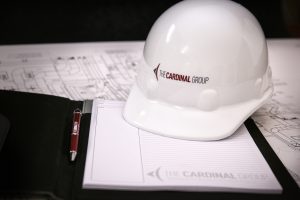 The Cardinal Group approaches the inception of every construction project with the "end in mind".  We will deliver a fully functional project that supports the science, medicine or research for its intended design – as our schedule predicted – to enhance successful facility operations.  Cardinal delivers on this promise with our intellectual capital as a true knowledge-based firm with tremendous experience in Front-end Planning, Design Management, Trade & Equipment Procurement, Construction, Start-up, Commissioning and Turnover.
Each project is unique with its own set of challenges, and through our leadership we have an impeccable track record of assembling and executing strategies supported by integrated and collaborative teams focused on lean and flawless execution.
Our preconstruction process delivers exceptional cost and schedule predictability. Right out of the gate we develop conceptual cost models by our in-house industry experts supported by benchmarking & historical cost metrics that form the baseline for an early robust and educated decision making process.
We stay true and accountable to the foundation of our values – where safety and quality is at the core of everything we do, every day, without exception.